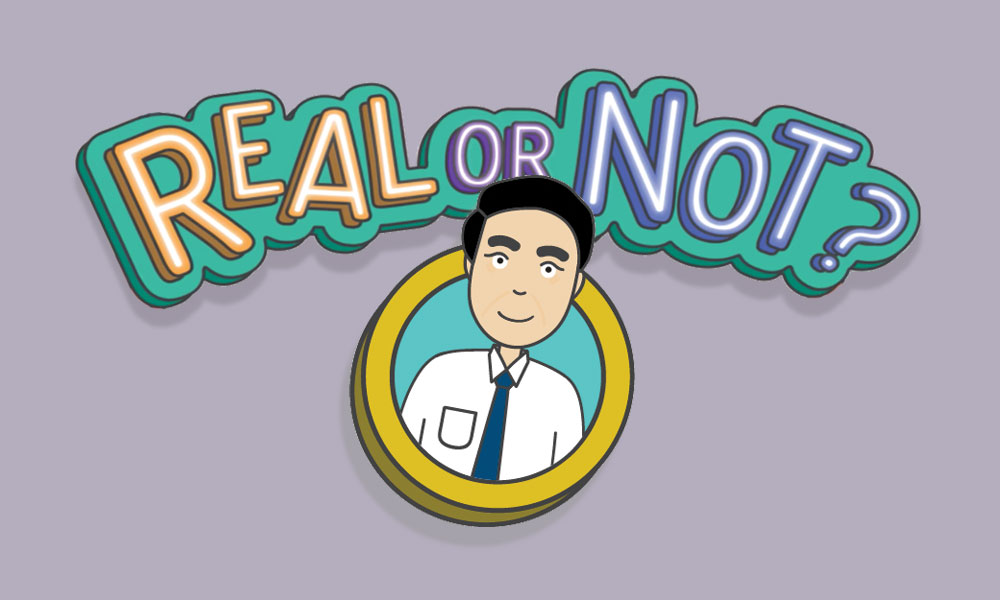 The Challenge
Putting out fires caused by CPF untruths
Singapore's public pension system may have Singaporeans' best interests at the heart of its schemes, but it's no secret that not everyone is a fan.
Coupled with the fact that CPF itself is a complex concept prone to misunderstandings, the Board finds itself occasionally battling fake news circulated on social media and dark social.
Our challenge was not simply to defuse these untruths — we needed to figure out a way to encourage responsible information-sharing etiquette and normalise a habit of double-checking the facts.
Solution
Real or Not: Let's get the facts straight
When there's conflicting information about CPF floating around, it's easy to mix up hearsay and the truth. Instead of believing everything we hear, the responsible thing is to get our facts straight.
Real or Not? — a mythbusting series that spans across YouTube, Facebook, and Instagram — gets right to the heart of the matter to address these misconceptions. Through relatable narratives anchored by heartland characters and "Mr CPF", we answered the CPF rumours truthfully in order to win back the trust of CPF members.
The series reached audiences of various demographics on CPF's owned channels: Facebook, Instagram, YouTube, Telegram, and content portal areyouready.sg. We even got the audience to proactively find out the facts through engaging formats such as interactive polls on Facebook and Instagram Stories.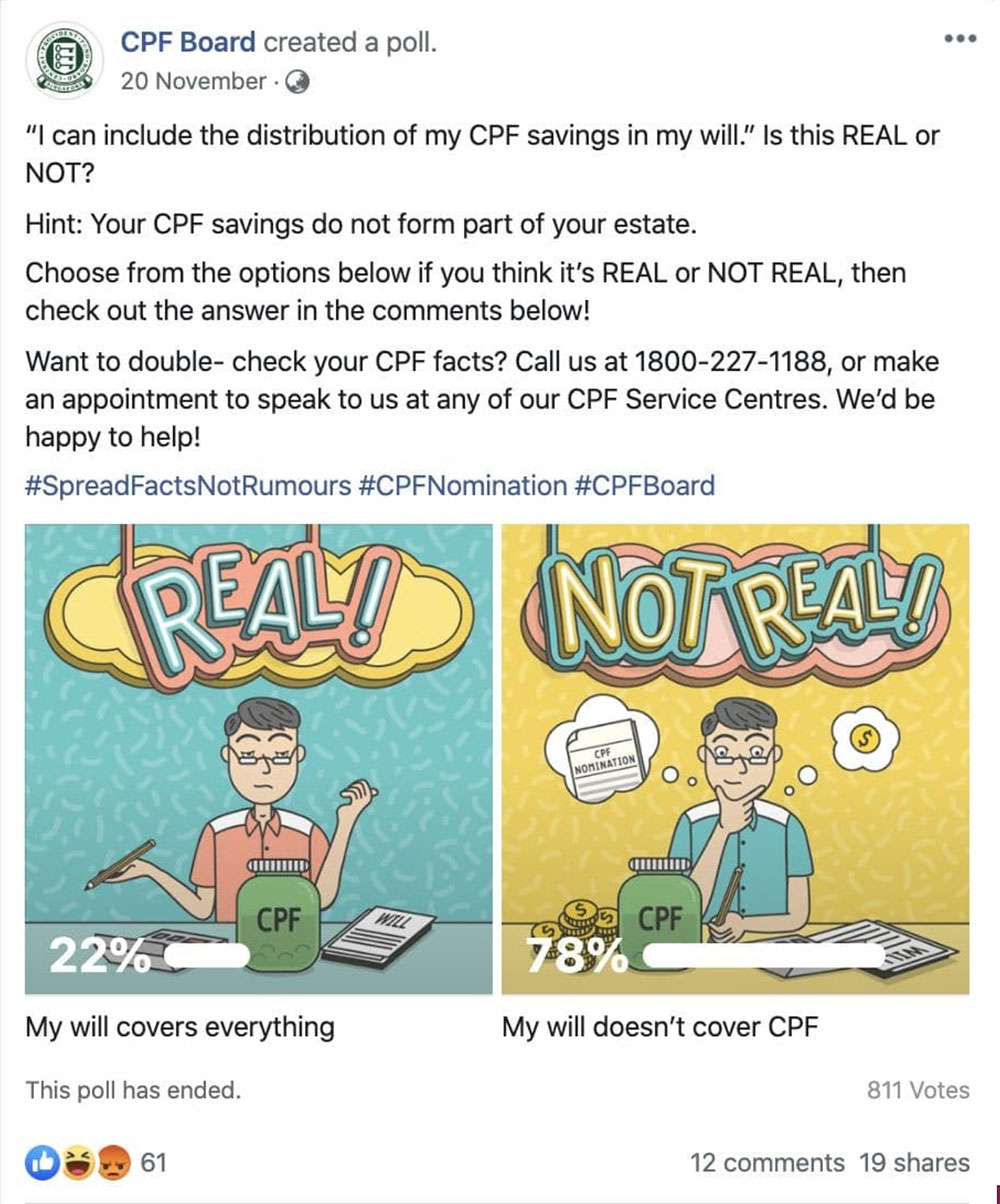 To reach doubters and non-followers of CPF's social media, we took a decentralised approach and leveraged the neutral position and mass reach of content partners such as Mothership and The Woke Salaryman.
With firm calls-to-action that emphasise double-checking their facts, we inculcated in our audiences responsible news sharing across social media.
Results
Since its launch, the Real or Not series has consistently been driving high engagement rates and active discussions on the posts. This confirms that our approach has been effective in tackling sensitive topics and resonating with our audience.
620,400
total engagement

240,000
video views