Lemon8: Unlocking New Possibilities for Marketers in Singapore—Exploring Its Unique Offerings and Considerations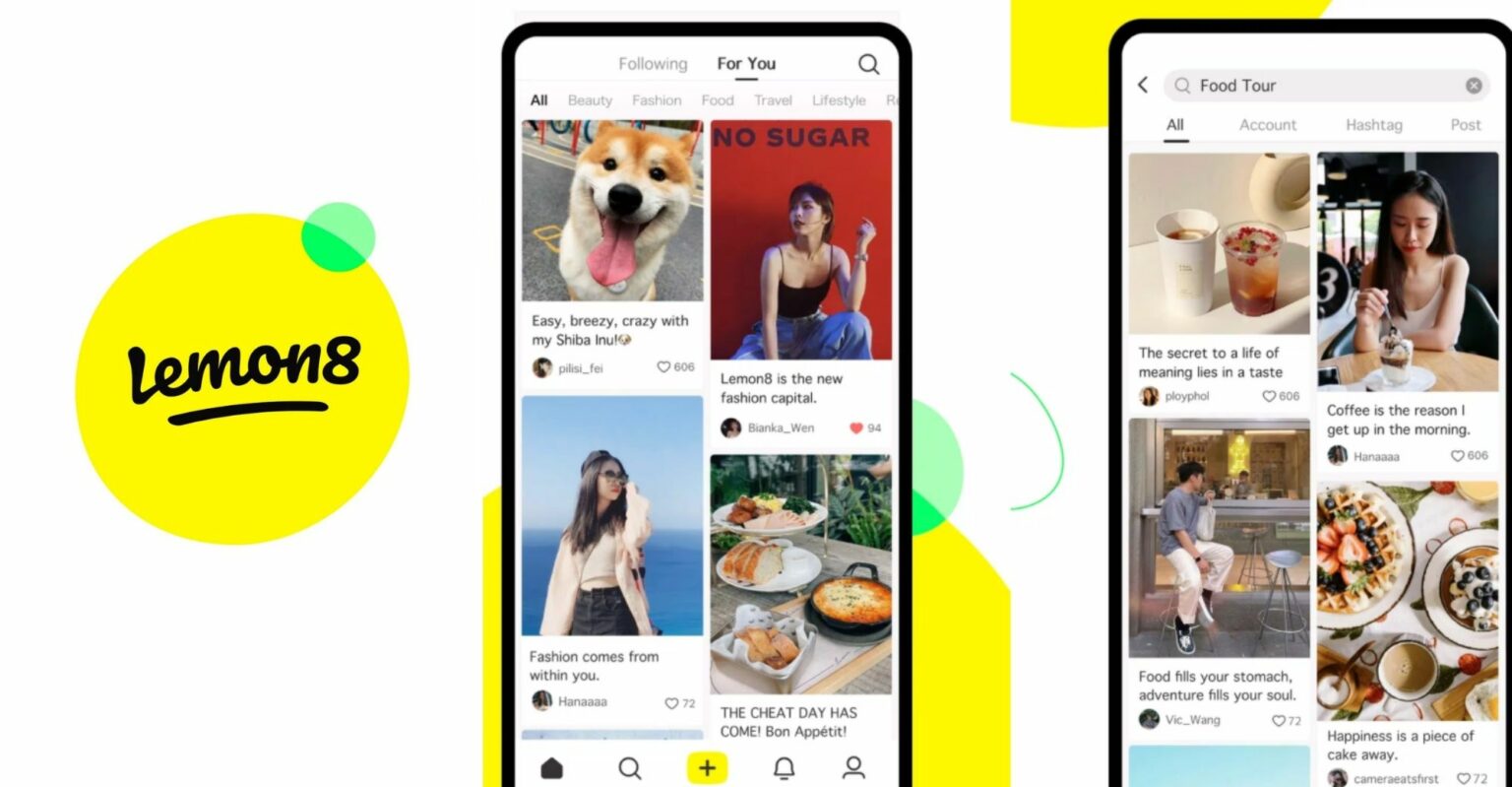 Introduction:
In the ever-evolving landscape of social media platforms, one newcomer is making waves and capturing the attention of marketers: Lemon8. In this blog post, we will delve deeper into Lemon8 and if it's truly a game-changer or just a fad.
The Essence of Lemon8:
Lemon8 is primarily a video and photo-sharing app that blends Instagram, TikTok and Pinterest. It positions itself as a content-sharing platform for a "youthful community" where "young creatives share a diversity of content from fashion, makeup, food and travel to homeware, pets and anything else you can imagine!"1
Additionally, Lemon8's advanced content recommendation algorithms which function similarly to TikTok, help users discover relevant content tailored to their interests, creating a personalised browsing experience.
Tailored for the Singapore Market: Assessing Lemon8's Relevance
Lemon8 definitely has gotten off to a very solid start with over 17 million global users, and a large concentration of users seen in Japan. The app is performing extremely well across Southeast Asia and in Singapore, it even made it to the #1 Top Lifestyle App in iOS App Store in Singapore in Jan 20232.
When considering any new platform, it is crucial to assess its compatibility with the target market. Lemon8 currently targets the youth segment of 18–30-year-olds and aims to replicate Xiaohongshu's success with the Chinese-speaking community.
Unique Advantages and Opportunities on Lemon8
Lemon8 brings forth several unique advantages and opportunities for marketers in Singapore. Its immersive storytelling tools allow brands to craft compelling narratives, fostering deeper connections with their audience. Lemon8 also focuses on user-generated content (UGC), which comprises unique content tailored to specific brands and created by users themselves in the form of photos, videos, and reviews. It can be said that it is bringing microblogging back again! This UGC serves as valuable social proof and helps establish online credibility for the brands.

Moreover, Lemon8's advanced targeting options empower marketers to reach specific segments within the platform's user base, ensuring their message reaches the right people at the right time. Lemon8 has already launched campaigns with Zalora for their 11.11 & 12.12 EOY Campaigns, engaging top-tier Lemon8 content creators to share their diverse and authentic reviews across categories such as fashion, beauty and home.
There are also new app features such as "Editors' Pick" and in-app Discover Banner placements that can help you amplify your brand exposure.
Potential Downsides and Challenges
While Lemon8 holds promise, it is important to consider potential downsides and challenges. As a new platform, Lemon8 may still be in the early stages of user adoption, leading to a smaller user base compared to more established platforms. Marketers must weigh the benefits against the potential limitation of reaching a smaller audience.
Content that does well on Lemon8 are also highly curated and aesthetically pleasing, hence brands would potentially need to spend more marketing dollars on content creation to post frequently and get good engagement rates.
Additionally, as a relatively new player in the market, Lemon8 might face challenges in terms of platform stability, feature development, and competition from other established platforms. Marketers should consider these factors when determining the level of investment and resources they are willing to allocate to Lemon8.
Wild remains dedicated to staying at the forefront of emerging trends and helping marketers navigate the ever-evolving social media landscape effectively. Get in touch with us today at [email protected] to discuss how we can assist you.
Ng Hwei Yun
Client Services Director
Sources:
1App Store Description
2Information from Lemon8