Weekly Social Media Bites #11
Welcome back to our Weekly Social Media Bites! It's a brand new week and we have the latest snippets of what's happening in the social media sphere and adland below.
Social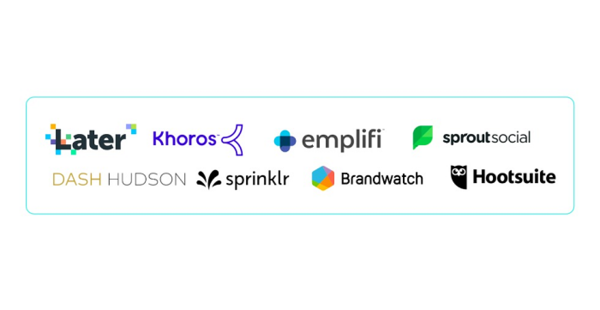 Social Media Managers Can Now Post to TikTok From Their Favorite Social Media Management Tools
Social media managers, rejoice – today, TikTok has added a new set of social media management platforms to its Marketing Partners Program, which will enable you to organise, schedule and, yes, publish content to TikTok from your platform of choice. That will make it much easier to plan and post your TikTok updates, while also simplifying the repurposing process, so you can re-share your video assets across each platform. It could provide a big boost to your TikTok marketing efforts – and with the app on track to reach 1.5 billion users in 2022, which would make it the second most used social media app in the world, many brands are now working to establish a TikTok strategy, in alignment with the latest trends. These new integrations will provide insight and oversight, in order to optimise your TikTok approach, which could make it much easier to scale your current content efforts to include TikTok clips.
---
Instagram Outlines Update Visual Elements To Better Connect With Its Purpose
Recently, in some Instagram elements, you may have noticed a slight change to its presentation. Whether you recognize such or not, this is part of a broader brand refresh at IG, which includes updates to a range of elements, including its default font, layout and other design aspects. As explained by Instagram: "Today, we're bringing new energy and purpose to our colors, typeface, logo and other brand elements with a refreshed visual identity. Our new system is designed to embrace continued evolution to help us create more immersive and inclusive experiences for our community." Instagram's visual style will look a little different, which will be better for reaching users in different markets.
---
Snapchat Adds 'Shared Stories' To Fuel Collaborative Content
Snapchat is looking to lean into the rising trend of collaborative content, with the launch of a new 'Shared Stories' option, which enables users to invite other Snapchatters to contribute to their Story with their own takes and insights. When users create a Shared Story, they will be able to choose people who will be able to contribute with their own Snap additions. The Story will then be viewable by the creator's connections and others', providing expanded exposure potential, while also enabling a new type of collaboration within their Snap content. That expanded potential could lead to more Snap Stories gaining bigger traction, fueling more creation and engagement in the app.
---
Inspiration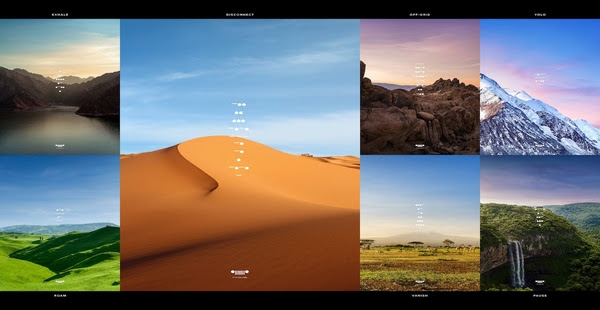 Can You Decode Jeep's Morse Code 'Call to Adventure'?
The Jeep brand grille design has long been an icon that serves "as an invitation for adventure," says the brand. But what if it could communicate? Inspired by the Jeep brand grille, Publicis Middle East has created a new language of adventure based on the grille's distinctive dots and dashes: O|||||||O. Just as Morse Code is made up of a series of dots and dashes, the Jeep brand grille has inspired a new font that's refined to match the exact dimensions of the dots and lines of the Jeep brand grille. This design language features prominently in a new print and outdoor campaign called 'The Call of Adventure', created by Publicis Groupe Middle East.
---
Samsung Partners With Charli XCX For A Virtual Concert On Roblox In June
As part of Samsung's Superstar Galaxy on Roblox, the brand will feature pop star, singer, and songwriter Charli XCX, allowing users to "live their popstar dreams by performing, dancing and creating in Superstar Galaxy," the tech giant announced. The offering is a lead-up to a virtual concert set to take place on June 17, where top users will take the stage and share the spotlight with Charli XCX. Fans will also be able to watch replays of the performance. According to Samsung, the Superstar Galaxy drops you into a futuristic space station equipped with your very own virtual Galaxy Z Flip3 smartphone. You're then guided by virtual Z Filp3 devices throughout Superstar Galaxy with messages from Charli XCX to complete challenges, explore the galaxy and get tips on navigating the experience.
---
These Live Missing Person Billboards Use Moving Images To Make Them More Memorable
How many times have you walked by a static poster asking for help finding a missing person before moving on with your day? To give these pleas more impact, Engine Creative has unveiled a series of striking, high-tech billboards that feature "live" images of people who are unreachable in order to drive an instant connection with passers-by. The posters for U.K nonprofit Missing People, feature photography enhanced and animated by AI and machine learning. Members of the public walking past these billboards at out of home (OOH) sites across the U.K will be met with moving images of missing people appearing to move their eyes and smile.
---
We hope you enjoy this edition as much as we do!
Copyright © 2022 Wild Advertising & Marketing, All rights reserved. Weekly Social Bites.