Weekly Social Media Bites #12
Welcome back to our Weekly Social Media Bites! It's a brand new week and we have the latest snippets of what's happening in the social media sphere and adland below.
Social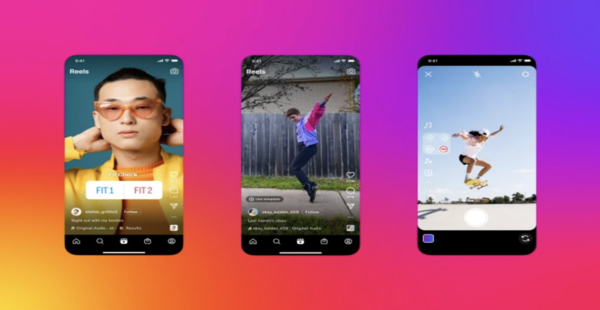 Instagram and Facebook apps add features, move ever-closer to TikTok parity
Meta has introduced new tools for the Reels video feature on Instagram and Facebook that are a one-two punch against TikTok. The company announced the new features on Thursday, saying they would make it easier for content creators who prefer one or both of the platforms to their behemoth long-form video competitor to better connect with their audience.
---
TikTok Launches Its First Subscription Comedy Series, Opens Up 'Playlists' To More Users
TikTok's trying out another new creator monetization process, this time through direct subscription for an upcoming comedy series in the app. As per Hollywood Reporter, TikTok is launching a new, eight-part comedy series with creator Jericho Mencke, which users will be able to subscribe to for $4.99 for the season. Though they won't be short-form videos – each episode will be 30 minutes long, which could help to get more people consuming longer-form – and more easily monetizable – content in the app.
---
Google Launches New 'Interview Warm-Up' Tool to Help Job Applicants Improve Their Interview Technique
Google's looking to help job candidates maximize their career opportunities via a new, machine-learning powered tool that enables people to undertake mock job interview questions, with a view to improving their interview performance for the real life application process. Google's team has developed a new system that enables users to speak to an automated interviewer, then review their answers to improve their interview performance.
---
Inspiration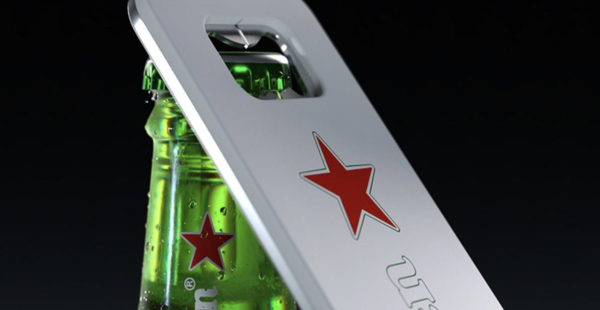 Heineken's 'The Closer' Bottle Opener Puts Your Laptop to Sleep When You Open a Beer
With the rapid adoption of new work technology and a global pandemic forcing a complete overhaul of where and when work gets done, workers have increased their average working day by 2.5 hours, according to NordVPN Teams. All those extra hours can negatively impact overall employee wellbeing, translating to less time spent with friends and family or pursuing personal hobbies.
---
Innovative Dot Pad from South Korea Makes Images Touchable for the Visually Impaired
Dot Inc. continues to create innovative tech to improve the lives of the blind and visually impaired worldwide with the Dot Pad, whose tactile display technology makes images touchable. While people sometimes rely on visuals to understand complex topics, the 285 million blind and visually impaired people worldwide are unable to do so. Tactile books are sometimes scarce, expensive, and impractical and audio descriptions often fail because sometimes words simply aren't enough to explain complex information. With these difficulties in mind Dot Inc. working with the creative direction of Serviceplan Innovation, has launched the Dot Pad, a potential game-changer in accessibility tech.
---
Diageo lets you 'video chat' with drink drivers on the wrong side of the road
Diageo has launched an interactive anti-drink driving campaign which allows users to "video chat" with drink drivers in an Q&A format. Titled Wrong Side of the Road, the global campaign was launched in partnership with the United Nations Institute for Training and Research (UNITAR) and aims to educate the public on the consequences of drink driving. The campaign kicked off in the UK in May 2021 and has since rolled out across over 20 markets, with Singapore being the second Southeast Asia market to launch the campaign after Thailand.
---
We hope you enjoy this edition as much as we do!
Copyright © 2022 Wild Advertising & Marketing, All rights reserved. Weekly Social Bites.