Weekly Social Media Bites #13
Welcome back to our Weekly Social Media Bites! It's a brand new week and we have the latest snippets of what's happening in the social media sphere and adland below.
Social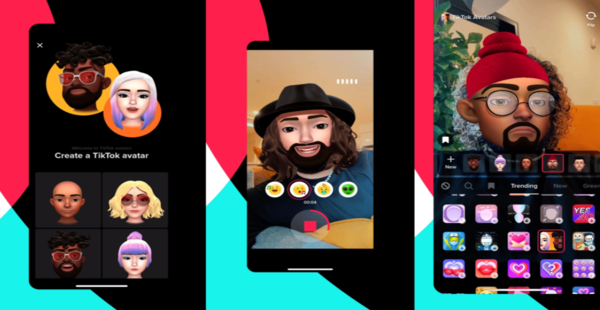 TikTok Launches Digital Avatars For Use In TikTok Clips
In the near future, digital avatars will become a critical representation of our real selves, as we interact more and more in wholly virtual spaces - which is why several platforms are now trying to come up with the best 3D avatar tools to better align people with their apps. And now, TikTok's throwing its hat in the ring, with the launch of its own avatar creation tools. TikTok's Avatars, now available via the 'Effects' panel in the camera view, enable users to create their own custom character depictions for use across the app.
---
Instagram Adds New Option To Pin Posts On Your Profile
It's been in testing for the last few months, and today, Instagram has officially launched its new option to pin posts on your profile, providing another option to control your IG profile display. As explained by Instagram: "You can now pin up to three posts (photos or Reels) to remain at the top of your profile grid, giving creators more flexibility to express themselves on their profiles. Starting today, the feature will be available globally to all users." An interesting note here is that this will enable you to pin both posts and Reels, which will provide a range of creative considerations as to how you can maximise the appeal of your Instagram profile display for visitors who come across your presence.
---
YouTube Takes Its Next Steps Into Live-Stream Commerce Via Beauty Fest 2022
YouTube continues to steadily merge more commerce elements into its app, this time through the implementation of direct shopping in its 2022 Beauty Fest streams. YouTube's Beauty Festival will enable viewers to shop what they see directly in the live-stream. YouTube's been experimenting with live stream commerce elements over the last year, and now it's looking for more ways to maximise the reach and engagement of shopping streams, in the hopes of encouraging more direct buying behaviour in the app.
---
Inspiration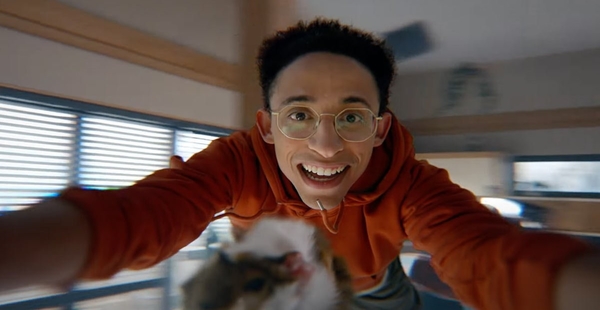 Apple Launches Redesigned MacBook Air With A Gravity Defying Campaign Film
Apple has launched an ad campaign to promote the newly-designed Macbook Air with an M2 chip that was released earlier today at WWDC 2022. What better way to celebrate the new Air than with a guy, and the entire interior of his home, floating around in the air? In the one-minute spot, which features the song "Plum" by Omega Sapien with Sega Bodega, we see a young man turning on his Macbook Air which suddenly starts to levitate, and he along with it. Soon both are floating around the room doing all manner of things.
---
New Balance Sports Campaign Video Starring Faces Shaping The 'Now'
As part of its global "We Got Now" campaign, New Balance has rolled out the latest installment of the campaign, a 60-second spot. Starring NBA Champion Kawhi Leonard, singer-songwriter IU, English football players Raheem Sterling and Bukayo Saka, and New Balance's newest ambassador, artist Jack Harlow, the video features a series of three vignettes. Where one highlights Harlow and Leonard playing basketball, the second vignette showcases Sterling and Saka in an intense match of football. In addition, the last one focuses on IU dancing and performing. Throughout the video, the celebrities and athletes don New Balance shoes and apparel.
---
Nespresso Goes All Out With Media Buys For City-Wide Campaign In HK
Nespresso is launching its latest coffee innovation, Vertuo, through a comprehensive media campaign strategy. The media campaign also utilises online video, social, display, and third party pages to connect with a digital-savvy target audience and encourages them to experience a personalised Vertuo first-hand, by directing them to a dedicated Vertuo campaign site. Programmatic banners are also deployed to drive the messaging of the brand.
---
We hope you enjoy this edition as much as we do!
Copyright © 2022 Wild Advertising & Marketing, All rights reserved. Weekly Social Bites.