Weekly Social Media Bites #14
Welcome back to our Weekly Social Media Bites! It's a brand new week and we have the latest snippets of what's happening in the social media sphere and adland below.
Social
Meta Adds More Reels Creation Options In Instagram And Facebook
As it continues to lean into the short-form video trend, Meta is adding new ways for users to remix content into Reels on Instagram, while it's also added the capacity to create Reels from your existing videos within Creator Studio. Some Instagram users are now being notified of a new 'Remix for photos' option when posting static images in the app. Remix for Photos enables users to create Reels based on your feed post content, which they can then download themselves, within their own clips. Which means that people can re-use your content however they like – but you can switch off the option in your settings if you'd prefer that not to happen.
---
TikTok Shares New Insights Into How Users Respond To Promotions In The App
TikTok has shared the second installment of its ''Path-to-Purchase' Report, which takes a deeper dive into how TikTok clips drive consumer action, and the key elements that improve marketing performance in the app. The first part of the report, which TikTok published back in February, looked at how TikTok users discover and engage with brands via the app. This second summary looks at how TikTok users feel about product promotions in their feed, and the products that they buy as a result of TikTok promotions. According to the data, which was gathered by market research provider Material, 50% of TikTok users report feeling 'joyful, excited, or happy' about the products they've purchased via the app, while TikTok users are significantly more likely to recommend products that they find in their feed.
---
New Strategic Overview Points To Major Changes Coming To Your Facebook Feed
Change is coming once again to your Facebook feed, with the Meta-owned platform looking to switch up its approach in line with evolving media consumption behaviors. According to an internal overview from Facebook App chief Tom Alison, which was obtained by The Verge, Meta's looking to incorporate more AI-recommended content into Facebook feeds, based on overall engagement and popularity, not your personal connections. Which is similar to how TikTok sources content from a wider pool than your immediate network, while Facebook's also working to streamline content sharing, by bringing more messaging tools back into the main interface.
---
Inspiration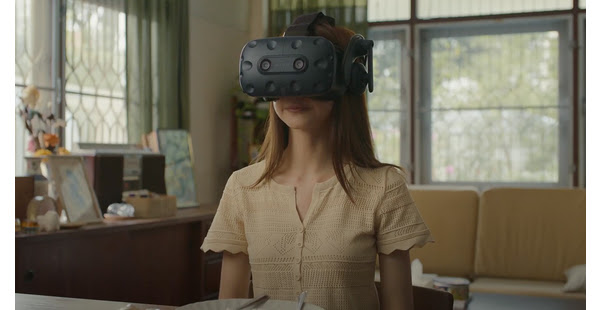 Campaign Uses Deepfake Technology To Allow Daughter To Have One More Meal With Deceased Mom
Thai creative agency Rabbit's Tale has created a touching new campaign film for Five Star Chicken restaurant chain in Thailand called "Quality time, again" which highlights a memorable meal that people have had with their now-departed loved ones. The campaign includes a five-minute film featuring a woman remembering her mother, who passed away following a difficult battle with cancer in 2010. Through the use of Deepfake technology Rabbit's Tale collected pictures of the woman's mother and then recreate her likeness. With the help of VR goggles, the daughter is able to sit across the table from mom and enjoy a meal together once again.
---
Burger King Belgium Is Hiring A Clown (Not That One) To Celebrate Its Fifth Anniversary
Burger King Belgium is marking its fifth birthday by hiring a clown on a fixed 24-hour contract to host its festivities. A not-too-subtle dig at the colorful mascot of its fast-food nemesis, the job posting is open to anyone in the industry who is happy to don a bow-tie, wig and suspenders for the day. Taking place on June 29, the birthday bash is being promoted on LinkedIn with a cheeky @McDonald's tag enquiring if it might know anyone suitable for the position.
---
Ad of the Day: Little Moons Gives A Hand – And Ice-Creams – From Interactive Billboard
Ice-cream brand Little Moons is handing out the sweet treats to passersby from a rather odd billboard in London. The installation was placed at the Whitfield Gardens site in Tottenham Court Road and is speckled with holes from which generous staff can pop out their arms and share ice-creams. The out-of-home (OOH) work was created by Lucky Generals and sees staff indulge passersby in thumb wars and high-fives. Tote bags, umbrellas and cinema tickets have also been handed out.
---
We hope you enjoy this edition as much as we do!
Copyright © 2022 Wild Advertising & Marketing, All rights reserved. Weekly Social Bites.