Weekly Social Media Bites #17
Welcome back to our Weekly Social Media Bites! It's a brand new week and we have the latest snippets of what's happening in the social media sphere and adland below.
Social
TikTok Tests Dedicated Shopping Feed With Users In Indonesia
With TikTok's parent company ByteDance coming under increased revenue pressure, you can expect to see more eCommerce integrations coming to TikTok very soon, as a means to capitalize on the app's key opportunity. This is already happening in various ways, with the latest test seeing users in Indonesia getting access to a new 'Shop' tab in the app, which sits alongside their 'For You' and 'Following' feeds. TikTok is now trying out a specific shopping segment, with as much UI priority as its main content streams. There's also a shopping cart icon in the top right, so you can add items to purchase as you scroll, which points to the next evolution for the world-beating video app.
---
Meta Outlines Advances In Language Translation, A Crucial Consideration In Furthering Metaverse Connection
Meta's looking to advance its language translation tools with the launch of a new 'No Language Left Behind' AI model, which can translate 200 different languages, while also open sourcing its translation data to further improve its systems and democratize technological access. Meta is looking to advance its translation models to facilitate greater access, not just in the social media platforms of today, but more importantly, within the coming metaverse space.
---
Instagram Expands Access To Reels Templates, Adds New Music Recommendations For Reels Clips
Looking to get into Instagram Reels, but not sure what to post? This could help. Over the last week, Instagram has been giving more users access to its Reels 'Templates' option, which enables you to create Reels based on popular content formats in the app.Instagram initially launched its "Templates" option back in April, which takes users through a frame-by-frame process to create a similar-looking Reels clip. If you lack creativity, now Instagram will do the creative framing for you, which could be handy as a means to create more engaging clips.
---
Inspiration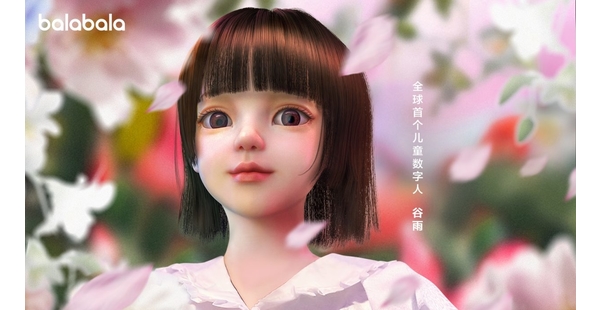 Balabala Introduces Virtual Child Ambassador Gu Yu
Chinese childrenswear brand Balabala has made its first foray into the metaverse by appointing a virtual child ambassador named Gu Yu. First introduced on Xiaohongshu, Gu Yu doubles as an independent influencer — sharing regular short-form content and product releases from the brand alongside real-life models and in the form of NFT pieces. For Balabala, this strategic repositioning aims to target digitally-native young parents who have outgrown the princess and Chinese hanfu clothing styles traditionally associated with the childrenswear category.
---
'PetTalk' ChatBot In South Korea Aims To Help You 'talk' To Your Dog
Cheil Worldwide and pet healthcare company Woorien have launched a chatbot in South Korea that aids in the communication between people and their dogs. "PetTalk" was designed to promote a "safe and harmonious community for 15 million dog owners, their dogs, and even people who don't have dogs," said Cheil. According to the agency, PetTalk is based on the understanding that a dog's primary means of communication is the use of body signals so it "interprets" those and gives advice on how the owner should respond. For example, if you ask "Why do you keep yawning?" on PetTalk after seeing your dog yawning a lot, animated dog characters will appear on the screen to demonstrate the relevant body signal, and reply "I'm anxious and nervous right now." The chatbot would give the advice to yawn back at your dog in order to convey a message of "As I see it, it is okay here" or "Now take it easy," said Cheil.
---
McDonald's Installs Swing Sets Across Dubai
McDonald's has launched a new campaign in the UAE that reimagines the iconic Golden Arches by setting up swings across the city of Dubai to spread joy and promote togetherness. The McDonald's swings under the iconic Golden Arches are helping hundreds of passers-by in Media City, Internet City, Knowledge Park and Kite Beach to enjoy some playtime, away from the stress of everyday life. Designed by Studio M and Leo Burnett Dubai, the 'Swings' campaign taps into one of the world's most famous logos to remind everyone that playtime is a source of joy. "With this creative work, we aimed to bring back the joy of childhood to UAE residents," said Walid Fakih, CEO at McDonald's UAE. "We always strive to make feel-good moments easy for everyone and we remain committed to making real connections with our community through upcoming projects."
---
We hope you enjoy this edition as much as we do!
Copyright © 2022 Wild Advertising & Marketing, All rights reserved. Weekly Social Bites.