Weekly Social Media Bites #21
Welcome back to our Weekly Social Media Bites! It's a brand new week and we have the latest snippets of what's happening in the social media sphere and adland below.
Social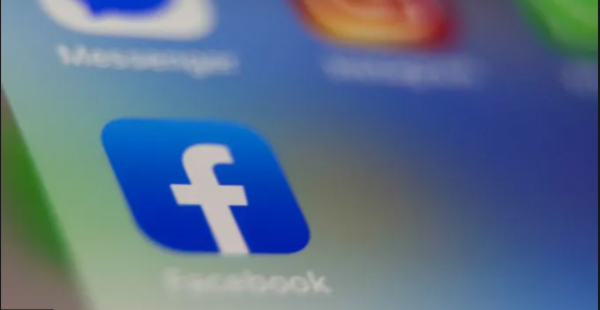 Facebook Shuts Down Its Live Commerce Push, Which May Reflect Broader Disinterest In Live Shopping
In a move that likely reflects a bigger concern for TikTok than it does for Meta, and its overall growth plans, Facebook has announced that it's shutting down its experiments with live shopping in the app, as of October 1st this year. As reported by Business Insider, Facebook shuttering its native live stream shopping program, along with the ability to create product playlists, or tag products on Facebook, as it continues to refine its focus, and rationalise its development spend.
---
Instagram Expands Nft Display Options To More Than 100 Regions
While NFT sales continue to decline, and interest in the first wave of digital collectibles appears to be waning, Meta is expanding its support of digital collectibles, by making its NFT display option on Instagram available in more than 100 countries, meaning that the vast majority of IG users will now have the option to display their owned works in the app. Meta CEO Mark Zuckerberg has posted his own signed baseball card, which will soon become an NFT, to announce the expansion.
---
Tiktok Shares New Insights Into How Gaming Marketers Can Connect With Audiences In The App
TikTok has published a new overview of key gaming content trends and behaviors in the app, and how marketers can tap into the conversation as a means to boost their messaging among its rapidly expanding audience. As explained by TikTok:"Gamers from around the world flock to TikTok to create and enjoy gaming content. In fact, more than half of TikTok users watch gaming-related short video content daily. The immersive, full-screen, sound-on short video format lends itself perfectly to sharing gameplay clips, walkthroughs and tutorials, cosplay and other forms of game fandom." More than half – that's a lot of gaming-related engagement in the app. Expanding on this, TikTok also notes that those within its gaming audience follow around 12 business accounts, on average.
---
Inspiration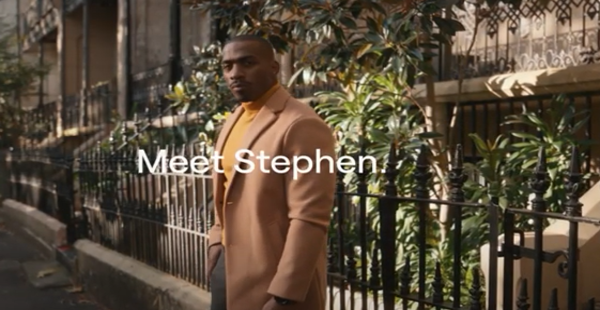 There Is No Shortage Of Advice On Crypto – 'Everyone And Their Doge' Campaign From Caleb & Brown
Cryptocurrency brokerage firm Caleb & Brown, has released a new campaign film via Chello called 'Everyone and their Doge'. In the 30-second spot we see the main character, Peter, sidestepping unending opinions on cryptocurrency as he gets his morning coffee, reflecting the abundance of unfiltered advice in the crypto-world.
---
Subway Unveils First Ever Subway Museum In Singapore
Subway Singapore has created its very own museum, the Subway Big Museum of Taste in Singapore. The museum is made up of experiential digital installations and interactive activities as part of its ongoing "What's Your B.M.T." campaign, which encourages guests in Singapore to explore and discover the meaning behind their own interpretation of B.M.T. The museum will run from 10 to 30 August, and in line with the initiative Subway has also unveiled two upgraded versions of its B.M.T., Double Cheese and B.M.T. Plus. The campaign will also be bringing to life the Subway mascot, SubBro, in a larger-than-life 3D advertisement, from 10 August to 6 September at the TenSquare billboard, which overlooks the Subway Big Museum of Taste. The museum will feature nine interactive installations across four zones, and guests will be greeted by a giant seven metre long Italian B.M.T. sub at the entrance of the museum.
---
Hsbc New Campaign Gives 6 Million Possible Visions Of The Future To Singaporeans
HSBC has launched a film experience called the HSBC Futureverse, and a technology engine which allows people in Singapore to view almost 6 million possible visions of their financial future. Created in partnership with Wunderman Thompson, PHD, Meta and Ad-lib.io, the HSBC Futureverse can generate almost six million possible futures, a first for the banking industry in Singapore, according to Wunderman Thompson. Additionally, HSBC Singapore is also launching an integrated marketing campaign across cinema, out-of-home, and digital and social channels.
---
We hope you enjoy this edition as much as we do!
Copyright © 2022 Wild Advertising & Marketing, All rights reserved. Weekly Social Bites.