Weekly Social Media Bites #29
Welcome back to our Weekly Social Media Bites! It's a brand new week and we have the latest snippets of what's happening in the social media sphere and adland below.
Social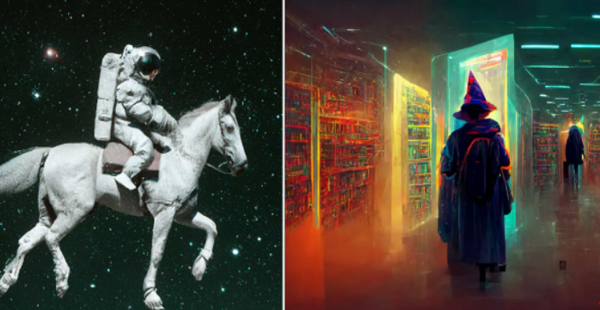 Meta's Got A New Ai Tool That Enables Users To Make Freaky Mish-Mash Videos
As you're likely aware, in recent months, AI-generated art has become a new trend, with tools like DALL·E and Midjourney facilitating all new creation processes, which enable anybody to create strange, unique, and sometimes beautiful digital artworks based on text prompts.These tools source a range of images from across the web – the same way that, say, Google Images shows you visual examples of any term you enter in - and then essentially 'samples' and merges them all into new artworks, based on how the system understands your text prompts.
---
Instagram's Testing A New Way To Use Dms As An Alert Option For New Posts
As it continues to search for new ways to maintain relevance in the lives of its users, Instagram is experimenting with a new option that would seemingly enable people to share their latest posts with connections via DM, adding another way to boost awareness and engagement in the app.
---
Youtube Adds Voiceover In Shorts, Providing More Creative Considerations
YouTube has added a new option to help enhance your Shorts, with creators now able to add voiceover to their short-form clips in the app.As explained by YouTube:"Add another layer of creative expression to your Shorts by narrating what happens in your content (think: instructions, explanations, reactions, funny comments, or even adding your own new sounds and beyond)"Which, of course, you've been able to do on TikTok and Instagram Reels for some time, so functionally, it's not a revolutionary addition. But it doesn't need to be – the option will provide more creative capacity within your Shorts approach, and could help to improve the presentation of your clips, in various ways.
---
Inspiration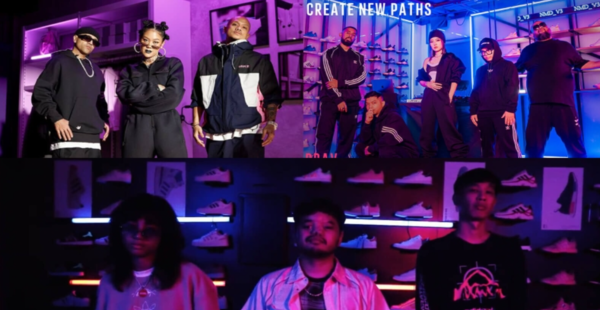 Adidas Sea Gets Gen Z Bobbing To Rap Beat In Music Collabs For New Shoes
Adidas is putting a musical spin to market its latest shoe, the NMDV3, by having an adidas Originals NMDV3 Cypher. The cypher gathers rappers, R&B artists, and beatboxers from Singapore and Malaysia to tell their stories through rap, whilst celebrating the NMD spirit of originality and modern trailblazers. Meanwhile, the brand said it took a different direction with music collaborations in the Philippines, Indonesia, and Vietnam. The KOLs included Singapore's Sheikh Haikel, Azrael, J.M3, Hairi Eyes, and PRAV; Malaysia's A-Kid, Airliftz, and Hullera; and Indonesia's Fang Tatis, Kyriz Boogieman, and Liquid Silva. The videos for the Philippines and Vietnam cyphers are slated to go live this week.
---
Mcdonald's And Cactus Plant Flea Market Bring The Happy Meal Experience To Adults
If you talk to Jennifer "JJ" Healan about any of McDonald's previous partnerships, she'll tell you that each collaboration is anchored by what the brand calls a "fan truth," whether a particular truth references rapper Saweetie's love for creating unique food combinations or that McDonald's Sprite tastes noticeably different. For its newest campaign, the legacy fast food chain is tapping into the fan nostalgia surrounding a childhood staple: The Happy Meal."It's bringing that experience and the nostalgia with the Happy Meal, but we're doing it through the lens of adults," Healan explained of the campaign to Adweek.
---
Campaign Questions Society On 'the Beauty Report Card' Given To Girls In India
Ogilvy India has launched Dove's #StopTheBeautyTest 2.0, a follow up to the initial campaign in 2021. The new film examines eauty-based judgements that young girls are subjected to by society in the guise of advice, while asking consumers to confront prejudices and redefine what it means to be beautiful.Last year, Dove began a movement provoking the nation to confront how beauty biases are amplified during the process of finding a life partner. The campaign showcased how the remarks deeply impacted the self-esteem of prospective brides."Our new campaign further fortifies our commitment to widen the definition of beauty and ensure its representation is holistic and inclusive," said Harman Dhillon – Vice President, Hair Care, Unilever.
---
We hope you enjoy this edition as much as we do!
Copyright © 2022 Wild Advertising & Marketing, All rights reserved. Weekly Social Bites.