Welcome back to our Weekly Social Media Bites! It's a brand new week and we have the latest snippets of what's happening in the social media sphere and adland below.
Social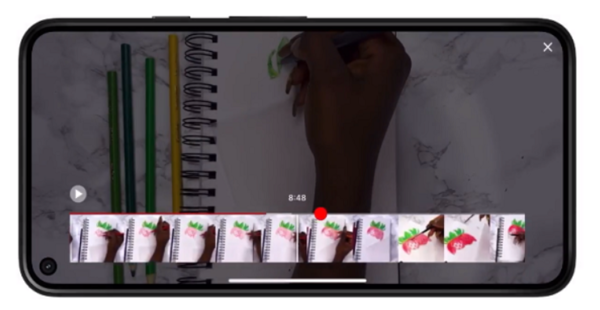 YouTube Announces A Range Of Design Changes And UI Updates, Including Pinch-To-Zoom
YouTube has announced a range of visual tweaks and UI updates, which it says are intended to make the app feel 'cleaner, more lively', and easier to use for different purpose.The biggest update is pinch to zoom, which enables users to expand the playback screen to examine certain details or elements.Similar to how you can expand Instagram images, pinch to Zoom on YouTube will provide another way to interact with video content, which could be handy for more precise tutorials - or just to see if that's really what you think it is in the background.YouTube's also rolling out more precise seeking to help users find the exact point of a video clip they need to skip to.
---
TikTok Launches 'TikTok Academy' Marketing Education Platform
TikTok has launched a new education program for marketers called 'TikTok Academy', which provided free video courses on how to make best use of TikTok for marketing, along with research data and other information to expand your understanding of the app.As explained by TikTok:"Through TikTok Academy, we aim to provide robust learning opportunities to help teams become TikTok-savvy marketers by providing not just the "how-tos" of TikTok but also the key insights that will enable media and creative excellence on the platform. We know the TikTok community loves engaging with their favorite brands, so we want to deliver the tools and expertise to maintain this unique and engaging experience."
---
Instagram Adds New Safety Features, Including Improved Blocking and New Pop-Up Alerts
Instagram's added some new safety tools to give users more control over their in-app experience, including advanced user blocking, automated Hidden Words to protect people from offensive replies, new negative engagement prompts and more.First off, on advanced blocking – last year, Instagram rolled out an update to its blocking tools which enabled users to not only block a single account, but also any subsequent accounts created by that user.
---
Inspiration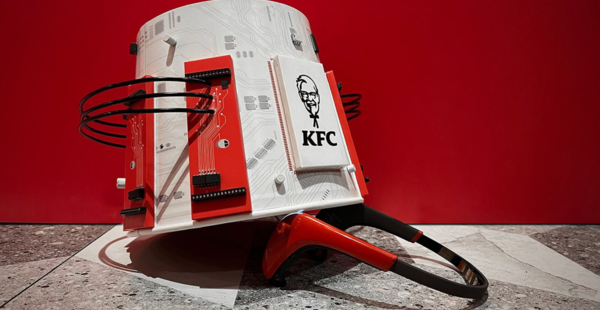 KFC Hong Kong Introduces The Brainwave Bucket – 'Don't Overthink, Just Indulge'
KFC has launched a campaign encouraging Hong Kong's "overthinking citizens to think less and indulge more with Finger Lickin' Good fried chicken," the brand said as part of a new promotion.According to the campaign, stress and overthinking are pervasive in the chaotic 24-hour metropolis, citing studies that Hong Kong is one of the most stressful cities in the world and ranks #1 in the stress index of employees all around East Asia, with 53% of employees feeling pressured and stressed from their day-to-day occupation. The brand adds that "scientific findings have shown that comfort food relieves the stress response in the brain."
---
Powerful Remake Of Christina Aguilera's 'Beautiful' Takes Aim At Social Media & Body Image
It's been 20 years since the song was released, but Christina Aguilera still thinks you're beautiful, despite social media often saying otherwise.To mark the changing times Aquilera has released an updated version of her "Beautiful" music video that takes aim at the vitriol on social media that can have negative effects on body image and mental health."The original "Beautiful" video set out to bring awareness and a sense of compassion in the face of criticism," she wrote on Twitter.
---
Honda Launches Campaign To Demonstrate Its Need To Go Beyond Limits
The campaign has been named in a very unique way, "A Honda Goes Beyond", which reflects the brand's commitment towards 'toughness, Quality and solidity. The main perspective was to develop better communication that enhances the strong bond that the customers have with Honda cars. Moreover, it also symbolises that the brand is offering innovative and future-proof technology products, which makes the driving experience very safe as well as exciting.
---
We hope you enjoy this edition as much as we do!
Copyright © 2022 Wild Advertising & Marketing, All rights reserved. Weekly Social Bites.