Welcome back to our Weekly Social Media Bites! It's a brand new week and we have the latest snippets of what's happening in the social media sphere and adland below.
Social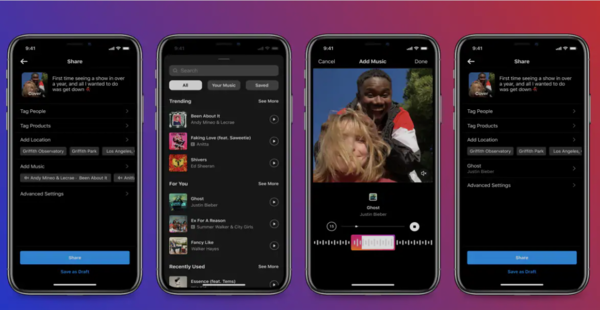 Instagram Provides The Capacity To Add Music To Still Image Posts
Instagram has added the capacity to add music to still image posts, providing another way to integrate music into the IG experience.As explained by Instagram:"Music is a huge part of expression on Instagram, and we're excited to provide the ability to add music to Feed photo posts, like you can with Reels and Stories. No matter which format works best to tell your story, you can now add a soundtrack to your favorite photo moments to bring them to life."
---
Instagram's Rolling Out Its New In-App Post Scheduling Tools To Professional Accounts
After testing it out with selected users over the last few weeks, Instagram is now rolling out its new in-app post scheduling tools to all professional accounts in the app. As noted, Instagram's been testing the option over the last few weeks, with a live test spotted mid last month. Functionally, this doesn't add anything new as you've been able to schedule posts via Creator Studio since 2020. But it could make it easier to manage your content on the go, while the capacity to schedule Reels, in particular, could help you maximize your content performance.
---
YouTube Expands Comment Translations And Smart Replies To More Users
YouTube has announced an expansion of its comment translation tools, along with broader access to Smart Replies, its streamlined, template response option, which makes it easier to quickly engage with viewers in the app. First off, on comment translations - last September, YouTube launched the ability to translate comments within the app, via Google Translate integration, making it easier to understand more types of comments in-stream.
---
Inspiration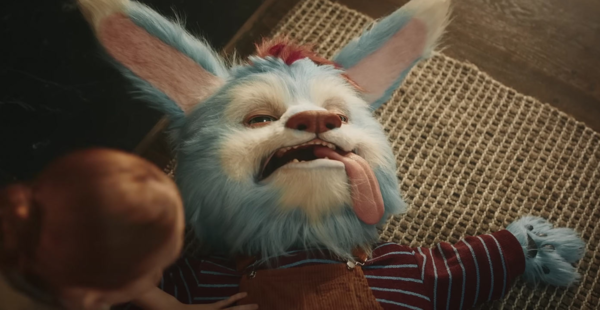 Toys'R'Us Is Fighting To Bring Back The Endangered Species Of Imaginary Friends
Toys'R'Us Canada is campaigning to bring back imaginary friends – once a large population, now diminished by the modern era of children spending more and more time staring at screens.The campaign cites a 2019 survey of daycare staff in the UK, where 72% of respondents said that fewer children have imaginary friends than they did five years ago, while 63% indicated that they thought screens are making children less imaginative.
---
Touching John Lewis Christmas Ad Shines A Light On Children In Care
The annual wait for the John Lewis Christmas ad is over as the retailer dropped a touching 90-second ad, called "The Beginner" which shines a light on children in care with the story of a man learning to skateboard before welcoming a teenager into the family home.As we watch the middle-aged man giving it all day after day to hone his skateboard skills, with little success, viewers are left wondering what the motive behind his perseverance until the final scene when a social worker arrives at the door.
---
Hyundai Campaign Covers Life's Classic Debates
To promote its new STARIA model, Hyundai has launched a trio of humorous campaign films via King James Johannesburg and director Grant de Sousa (represented in the UK and US by Great Guns). de Sousa said, "This was a campaign where we knew we needed more time, but we were confident that all our planning would make it work. It was a job with many moving parts, but I never compromised, and we pulled it off, thanks to an amazing, collaborative team of creatives."
---
We hope you enjoy this edition as much as we do!
Copyright © 2022 Wild Advertising & Marketing, All rights reserved. Weekly Social Bites.