Weekly Social Media Bites #5
Welcome back to our Weekly Social Media Bites! It's a brand new week and we have the latest snippets of what's happening in the social media sphere and adland below.
Social
Tiktok Shares New Tips On How To Maximize Content Performance In The App
TikTok has provided some new notes on how to maximize your TikTok content performance, which are fairly broad, in general, but could be handy in mapping out your platform strategy. As you can see here, in a new post on the TikTok Business blog, TikTok has shared some basic guide notes on creating effective TikTok clips.
---
Youtube And Tiktok Add New Options For Automated Captions, Improving Accessibility
YouTube has taken a new step in advancing the use of subtitles in its app, while TikTok is also looking to expand its accessibility features by making auto-subtitles available on all clips. First off, on YouTube – today, YouTube Chief Product Officer Neal Mohan has announced that creators can more easily outsource the creation and editing of subtitles on their clips within the YouTube Studio app.
---
Tiktok Expands Test Of Downvotes For Video Replies, Adds New Prompts To Highlight Its Safety Tools
After years of internal tests and experiments with downvote options in social apps, we're now seeing more platforms actually try them out - though not exactly in the way that many would have assumed, based on past discussion. TikTok is the latest platform to test out a downvote option, with some users now seeing downvote prompts enabling them to mark video replies that they don't want to see.
---
Inspiration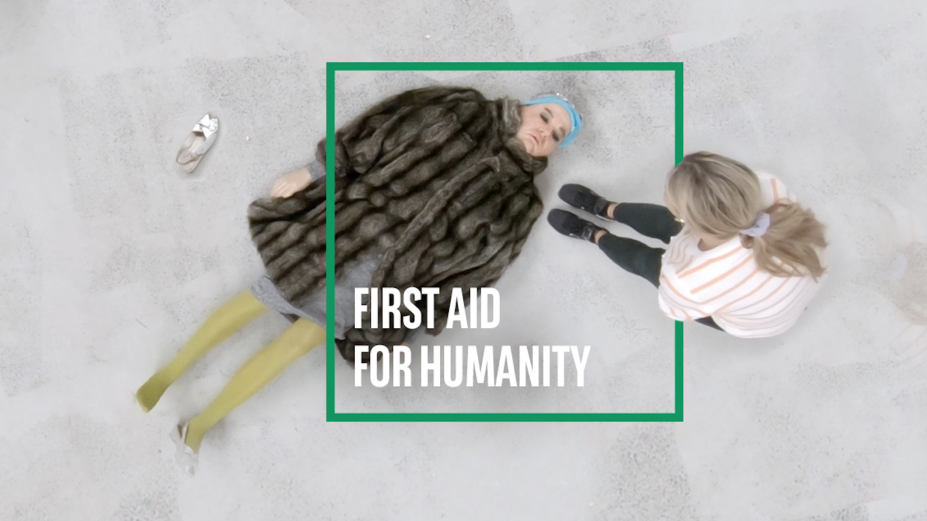 First Aid Course From Bnp Paribas Teaches That Every Life Is Worth Saving
In 2022, the news cycle is a stark daily reminder that not every life is valued the same. Bank BNP Paribas and the Red Cross saw a unique moment in time to inspire the world to change. They created First Aid for Humanity, a first aid training course aiming to teach participants, and beyond, that every life is worth saving. They used dummies that look like real people who often face biases and discrimination in the Polish society: Grzegorz, a homeless man; Khedi, a Muslim refugee, and Krzysztof "Leon", a genderqueer activist. During the course, 24 people learned life-saving skills with the unusual dummies which caused fear, anxiety and curiosity. Participants had to see past differences and confront their prejudices to learn to save a life.
---
McDonald's SG Uses Wayang Kulit To Recount Interracial Love Story In Ramadan Film
McDonald's Singapore has launched a Ramadan campaign in the form of wayang kulit, a traditional form of shadow puppet play. Titled "Ramadan: My Happy Tale", the campaign features a short film about an interracial couple, Budi and Peony, who bonded through their shared interest in food. The film portrays recounts of the couple's dates at McDonald's, to how the couple received mixed reactions for dating someone of another race. The film also shared how Peony, who was not a Muslim, felt lonely when following Ramadan's rituals alone in her home and how Budi would buy her breakfast from McDonald's during Ramadan.
---
Viu Sg Goes All Out With Orchard Ice Cream Uncle And 'Time Travel' Initiatives
PCCW's over-the-top (OTT) video streaming service Viu Singapore is going all out for the launch of its original Korean drama Again My Life, including handing out free ice cream and giving consumers a chance to "travel back in time". The slew of campaigns aim to ramp up hype for the show by immersing fans in the world of Again My Life.
---
We hope you enjoy this edition as much as we do!
Copyright © 2022 Wild Advertising & Marketing, All rights reserved. Weekly Social Bites.