Welcome back to our Weekly Social Media Bites! It's a brand new week and we have the latest snippets of what's happening in the social media sphere and adland below.
Social
Instagram Experiments With New Stickers To Facilitate Holiday Season Engagement
While it continues to add new features to Threads, the Instagram team is also building more engagement elements into its main app as well, including a bunch of new stickers that it's looking to have ready for the upcoming holiday season.
---
Meta Announces New Ad Options For Facebook Reels Ahead Of The Holiday Push
With the biggest shopping season of the year fast approaching, Meta has announced some new updates for Reels ads, in order to help brands tap into its fastest-growing content surface.
---
Tiktok Expands Mental Health Support Options For World Mental Health Day
Today is World Mental Health Day, and TikTok is marking the event with the announcement of some new support features, including improved access to mental health support organizations, and creator initiatives to support mental wellbeing-related content.
---
Inspiration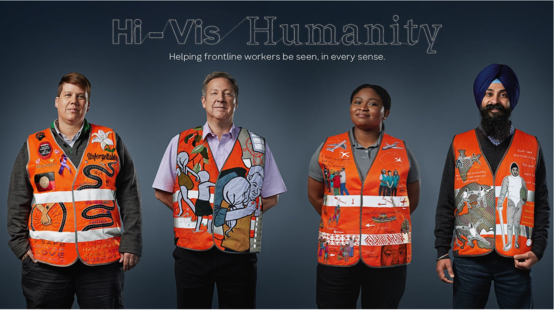 Fighting Transport Worker Abuse, 'Hi-Vis Humanity' Asks Passengers To See The People Behind The Uniforms
In recent years, Victoria has seen a troubling increase in verbal abuse of its frontline workers. At the same time, psychologists have proven that we treat other people better once we know more about them.
---
Andaz Singapore Unveils Story Hunt To Spark A Sense Of Discovery And Fresh Perspectives
Andaz Singapore has announced the launch of "The Authentically Local Story Hunt" – SGStoryHunt.com, a digital treasure hunt map that invites both local residents and global visitors to embrace the role of Story Hunters and gain fresh perspectives while exploring the vibrant neighborhoods in and around the hotel.
---
Olay's Latest #STEMTHEGAP Initiative Highlights The Lack Of Female Stem Role Models In India
Did you know that India boasts the world's highest number of female STEM graduates at a commendable 43%? However, the stark reality is that only an estimated 14% of them are part of the STEM workforce. These numbers underscore a significant drop out after education & work place gender gap that urgently needs addressing.
---
We hope you enjoy this edition as much as we do!
Copyright © 2022 Wild Advertising & Marketing, All rights reserved. Weekly Social Bites.