Welcome back to our Weekly Social Media Bites! It's a brand new week and we have the latest snippets of what's happening in the social media sphere and adland below.
Social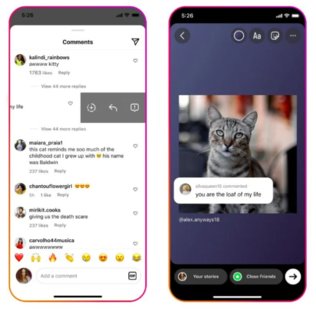 Instagram Will Now Let You Highlight Post Replies In Stories
Instagram has added another new interaction option, this time via a new way to share post replies to IG Stories, which could help to drive more community engagement. It's a small-scale addition, but it could help to spark more discussion, while also providing a means to highlight top comments to a wider audience - which could be beneficial for both brands and creators, in showcasing top fans in a new format in-stream.
---
Meta Adds New Tools To Provide More Opportunity For Creators In The Holiday Period
With the holiday season fast approaching, which will see more people turning to their devices for entertainment, Meta's looking to help creators capitalize on the opportunity, by providing new incentives within its creator offerings, including an expansion of digital gifts, new ways to promote your account, a holiday bonus program, and more. Meta's also adding some new guidance for creators to help them optimize their content for potential ad partnerships. For example, Instagram will now show eligibility pointers when a creator selects "Allow brand partner to boost" when creating a story.
---
Meta And Amazon Team Up On New In-App Shopping Feature On Facebook & Instagram
Meta may have abandoned its efforts around live shopping on Facebook and Instagram, but the social networking company still believes in its apps' potential as a shopping platform. That leads to today's news that the company is now working with Amazon to allow customers to link their Facebook and Instagram accounts to their Amazon account to then shop through Meta's social apps, where they can check out with their saved Amazon payment information and ship to their saved Amazon mailing address.
---
Inspiration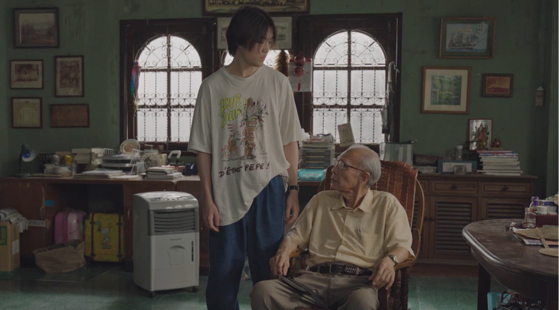 Boonthavorn Highlights The Complications Of A Grandfather And Grandson Living Together
According to a new campaign from Boonthavorn, amid changing attitudes and societal context, in the past three years, Thailand has seen a decline in the move-out rate of family members with some houses now having up to four generations under one roof. The five-minute film launched under the 'LIVE OUR WAY' brand message shows the complicated differences between grandfather and grandson living together – building up suspense and tension, to eventually smash down the stress of generational home improvement conversations.
---
Santa Claus Gets An Internship With Australia Post In New Christmas Campaign
The campaign follows a curious Santa Claus as he goes undercover as an intern at Australia Post to work out how they go about delivering gifts at Christmas time. Paired up with postie Alex, Nick discovers exactly how Australia Post does it, with no magic needed.
---
Gold Peak Tea Celebrates Golden Hour With Photos Taken Through a Liquid Lens
To celebrate "golden hour," the time near sunrise and sunset when outdoor environments take on a golden hue, Coca-Cola's Gold Peak Tea created a real-world spin on an AR filter that alters reality using the beverage itself. Gold Peak's Golden Hour filter is accessed by pouring a small amount of Gold Peak Tea into a physical lens designed to clip over the camera on any smartphone. Photos and videos can be shot through the tea, giving the results of a golden appearance.
---
We hope you enjoy this edition as much as we do!
Copyright © 2022 Wild Advertising & Marketing, All rights reserved. Weekly Social Bites.