Weekly Social Media Bites #10
Welcome back to our Weekly Social Media Bites! It's a brand new week and we have the latest snippets of what's happening in the social media sphere and adland below.
Social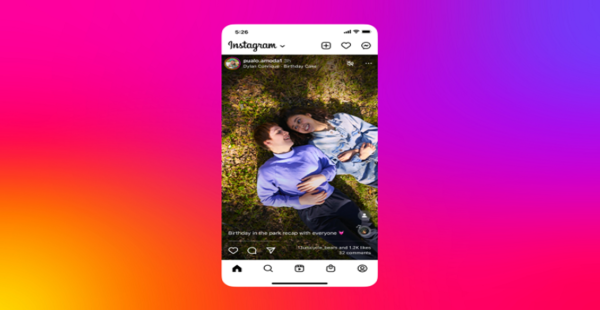 Instagram Tests New, Full-Screen, Scrollable Display Of Posts And Reels
Oh wow, what a surprise this is. Instagram has launched an initial test of a new, full-screen variation of its main feed display, which makes IG content look a lot more like TikTok, leaning into the latest usage trends. Which makes sense – Instagram has already said that it's working to align its content feed around Reels, given the popularity of the format, while Meta noted that Reels already makes up more than 20% of the time people spend on Instagram.
---
TikTok Tests New Mini-Games With Users In Vietnam
Gaming is arguably the most influential element of online culture, and as such, it makes sense for TikTok to lean into gaming where it can, as it looks to maximise its appeal among younger audiences. Already offering game streaming options, TikTok is now looking to take this to the next level, with the launch of its own, in-app mini-games to boost user engagement.
---
Instagram's Testing A New Stories UI Which Could Have Big Implications For Your Content Strategy
Over the past few weeks, Instagram has been testing a new Stories presentation UI that essentially hides Stories posts after a certain frame count. Some Stories are now only displaying the first three frames, along with a tiny 'Show all' prompt in the top left of the screen. That would be easy to miss, which could mean that if you're posting more than three frames to your Story, those later ones will be significantly less likely to be seen.
---
Inspiration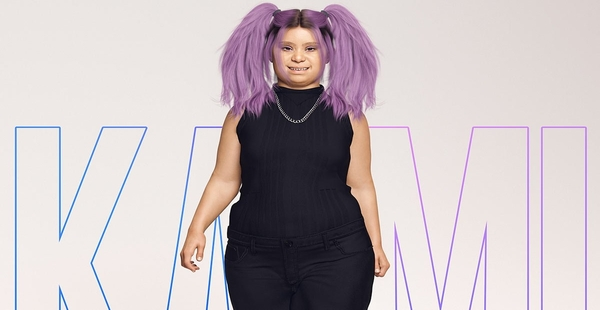 Meet Kami – The First Virtual Influencer With Down Syndrome
Down Syndrome International (DSi) has partnered with creative agency Forsman & Bodenfors (F&B) and global digital modeling agency The Diigitals to create the world's first virtual influencer with Down syndrome. According to the initiative, despite being a more connected society, the digital world has yet to embrace diversity fully. For example, avatars that allow us to choose an "ideal" face and body lead to the heavy underrepresentation and the reduced visibility of people with disabilities. Down Syndrome InternationaI (DSi), F&B Singapore, and The Diigitals saw this as an opportunity to contribute to making a more inclusive digital space by creating the world's first virtual influencer with Down syndrome. Kami's mission is to revolutionize the digital world, making it an inclusive and welcoming place for people with Down syndrome.
---
Coke Challenges Gen Z To Interpret Taste Of Zero Sugar Using Stickers And GIFs On Social
Coca-Cola Zero Sugar has uncapped a global campaign titled "#ZeroWords" designed to challenge and encourage Gen Z fans to interpret the taste of Coco-Cola Zero Sugar with digital stickers and gifs across their own social platforms, without using any words. Recognising the creative and expressive nature of Gen Zs, the brand capitalised on this insight to release a collection of animated digital stickers, with designs ranging from exploding hearts, disco dancers, to kiss marks. The brand hopes that Gen Z fans will be able to utilise these stickers and bring to life the "indescribable yet deliciously effervescent" taste of its Coco-Cola Zero Sugar. In addition, complimentary Coco-Cola Zero Sugar products will be given away through free product sampling opportunities, and social challenges that are rewarded in free product trial moments.
---
DBS Says "Pay With The Future Of Shopping" Through Rap Music And Dance Sensations
DBS has invited ANSONBEAN, one of Hong Kong's most energetic young idols to show off his dance moves and rap about all the benefits of Flexi Shopping, performed in front of a digitalised backdrop mimicking the metaverse era we have already entered. What's more, DBS, as the market's pioneer, shared its anticipation for the future by raffling out a virtual The Sandbox LAND to one lucky Flexi shopper.
---
We hope you enjoy this edition as much as we do!
Copyright © 2022 Wild Advertising & Marketing, All rights reserved. Weekly Social Bites.