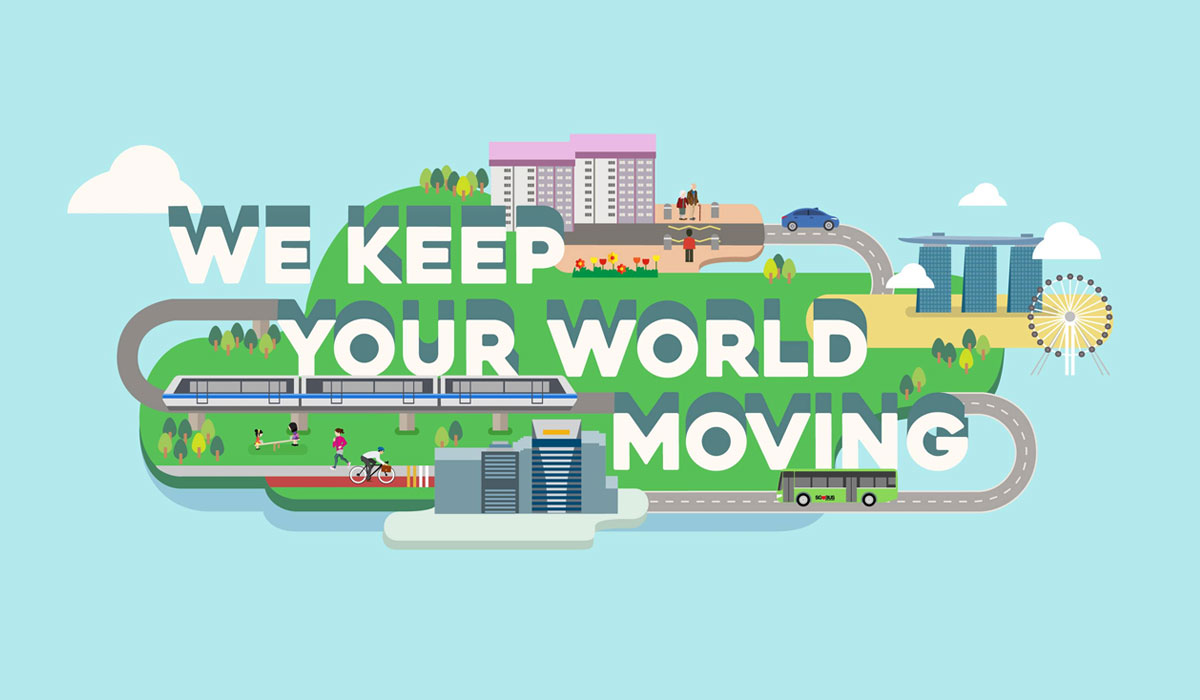 The Challenge
Putting the brakes on negative sentiments towards our transport system
While social media is great for driving conversations online, sometimes it may veer out of control and amplify the negative more than the positive. LTA finds itself bearing the brunt of this phenomenon; every slight hiccup in the transport system is magnified and scrutinised, sending a flood of criticism.
On the other hand, when our daily commute moves without incident, it goes unnoticed. A majority of the time, we successfully get to places, meet people, and go about our lives from Point A to B seamlessly.
How can we make people realise that our transport system functions beyond our physical journeys — more integrally, it connects us to the things that matter?
Solution
Steering the conversation in a more positive direction
A move towards greener and sustainable connectivity. Smart technology. Inclusive transport features. Our transport system is thoughtfully designed to put the commuter first — a fact that many don't realise amidst the complaints.
To change the conversation, we shifted the spotlight from the negativity to focus on the 'hard and heart' issues of transport. By featuring the commuter-centric moves that benefit everyone, we help audiences gain an appreciation for LTA initiatives and how they are relevant to our lives.
Beyond the infrastructure and transport initiatives, we also want to build a relationship with commuters. Through engaging and more lifestyle content on our platforms including games, social activations, and contests, we disarm audiences and warm them up towards LTA.
For wider reach, we worked with content partners such as Our Grandfather Story and SGAG to produce videos and short-form content that approach transport issues in a light-hearted manner.
Results
With more positive buzz on our social media channels, we gained several advocates who are willing to stand up for LTA against detractors.
Followers are now less shy to publicly praise a government agency, unlike before. While we expect naysayers from time to time, we have started to turn the tide in our favour.