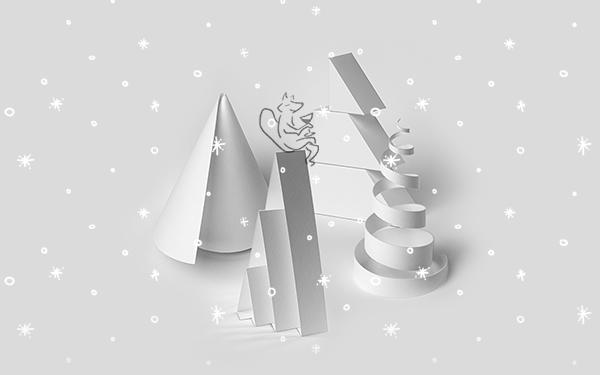 The Challenge
"Breaking tradition" to demonstrate the possibilities of technology
It's a Wild tradition to close the year by sending a little gift to our clients and partners as a show of thanks for their continued support. After all, they're the very reason why we get to do what we love every day.
We experiment with new tools and platforms in the digital and social space every day — but getting our clients to be early adopters was always a big ask. So what if we could give them a taste of the possibilities with new technology, minus the risk?
In 2019, we leapt at the opportunity to do Christmas a little differently for our clients. At the time, augmented reality (AR) filters were slowly rising in popularity on Facebook and Instagram. And so we broke away from traditional media, adopting new technology to inspire our clients and showcase what we do best.
Solution
Introducing a very Wild AR Christmas
To add an extra personal touch to the gifts, we designed a set of Christmas cards to go with the gifts — but they're no ordinary cards.
What may look like a regular printed card at first was about to transform… in augmented reality. Activated by the Facebook Spark AR camera function, the cards came to life to feature wild winter animals interacting with a Christmas tree in 3D animation.
This was not only a pleasant surprise to our clients, but it showcased the possibilities of adopting new tools like AR filters to create interactive and experiential content for their target audiences.