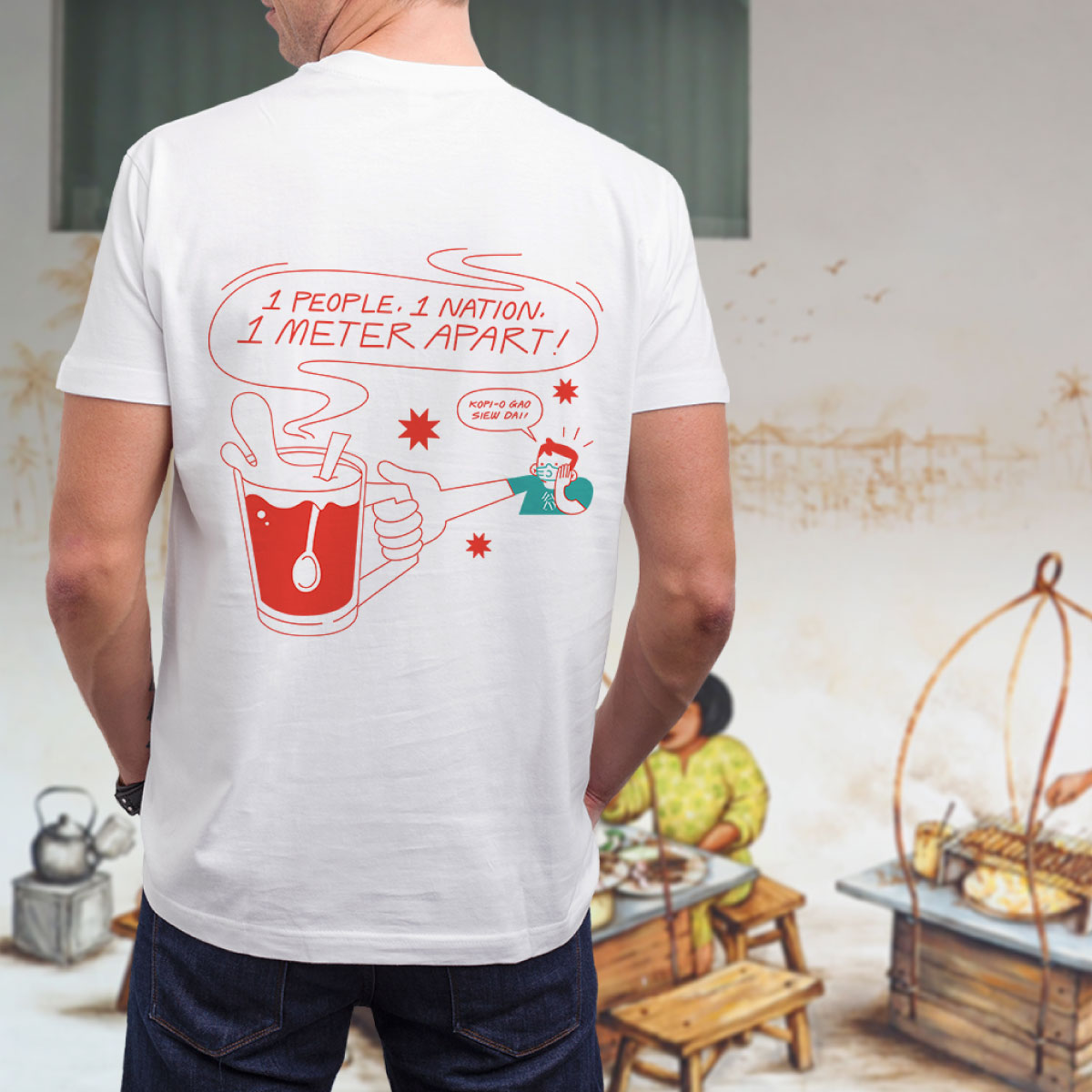 The Challenge
Keeping national spirits up amidst a pandemic
To say we did not see 2020 coming would be an understatement. Nevertheless, we've witnessed a heartwarming show of support from Singaporeans banding together in the face of adversity.
As we approached National Day, we were inspired to do our part and rally fellow Singaporeans to celebrate in a meaningful way.
The Solution
Paying tribute to our #HawkerHeroes
It's no secret what Singaporeans' love language is: food. So when the nation came to a halt during the circuit breaker, it became even more telling how a particular group of unsung heroes has continued to fuel us — our hawkers.
To show our appreciation on National Day, Wild paid tribute to these hawker heroes, who not only filled our bellies, but also brought us much comfort in uncertain times.
We designed limited edition hawker-themes tees that carried familiar National Day lyrics with pandemic-safety messages. Over one weekend, we distributed the tees to over 200 hawkers at food centres in Redhill and Tiong Bahru.
And because we like to share the love, members of the public also had the chance to purchase and don these tees from our official Shopee page.
Proceeds from the sales were donated to Secondmeal, a non-profit organisation that provides meals to those in need. We raised a total of $750. That's equivalent to 157 free meals!