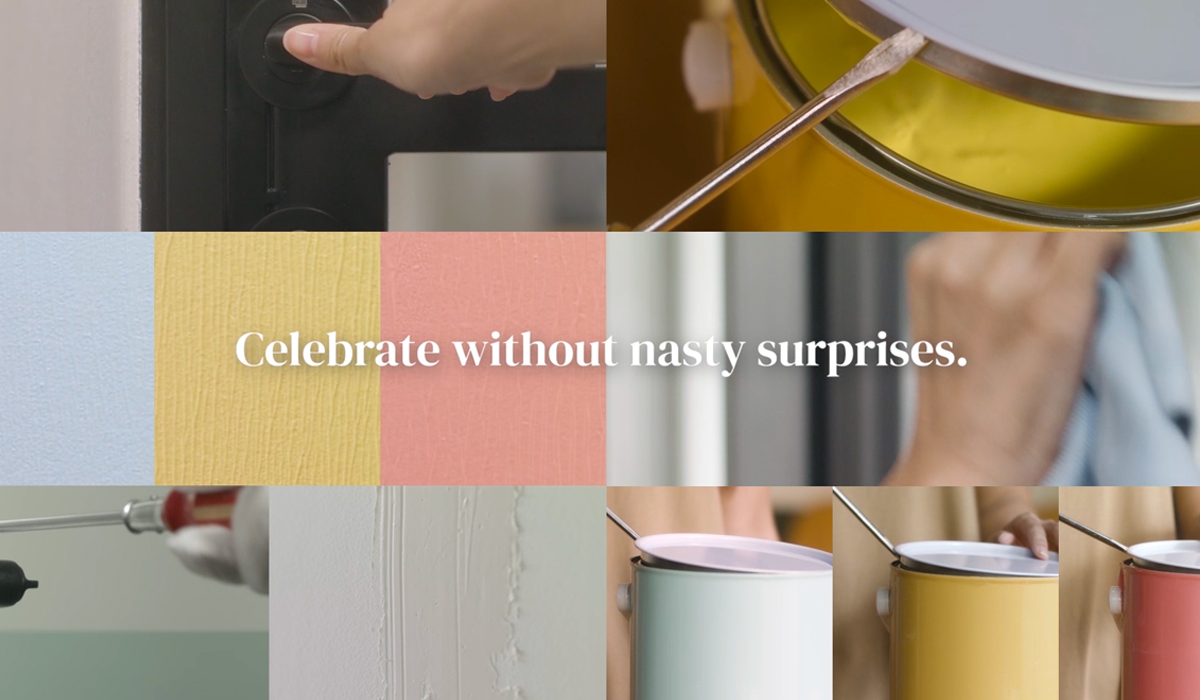 The Challenge
Getting homeowners to stop sweeping home maintenance under the rug
Out of sight, out of mind — this is the challenge HDB faces when getting homeowners to maintain their homes.
Focusing on getting their place nice and Insta-worthy, they forget about the things they cannot see… until it is too late. Without regular maintenance, flats are prone to wear and tear, resulting in breakdown and unhappy homeowners.
Our task? To urge homeowners to look beyond the surface and start actively maintaining their homes in the Christmas season. Here's how we did it.
Solution
This Christmas, celebrate without nasty surprises
Putting a twist on a classic Christmas tune, we turned household 'fails' into percussive sounds, showing how little issues beneath the surface can result in bigger problems when left unchecked.
We then tapped on the therapeutic appeal of ASMR to get people to make home maintenance an easy part of their regular routines, with practical tips presented through calming maintenance activities.
With the humorous song cover and relaxing ASMR series, we emphasised that a nice home goes beyond the surface. What's truly nice is a home that's well-maintained from the inside out — party-ready, all year round.
Result
+58%
organic video views

+720%
reach